For business owners, security can be very important. As well as the security of physical property it is also important to protect equipment, staff, visitors, and information. Security can also be an important consideration on construction sites.
We deliver a comprehensive suite of commercial and business security products, software and integrated systems with a strong emphasis on service. We take an enterprise approach to commercial security that integrates intrusion detection, fire protection, video surveillance, access control and monitoring applications.
Omnivision offers the most comprehensive portfolio of security products and services available to global companies tailored to fit specific types of operations and their security needs.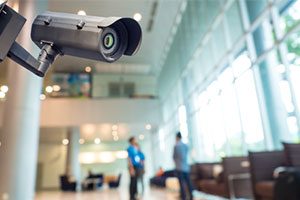 We help to eliminate operating expense by reducing the need for permanent, full-time headcount. We support you anywhere, anytime with highly-trained and certified IT experts.
The components of a commercial security system might include:
Intrusion Detection
Video Surveillance
Access Control
Fire Detection
Integrated Security
Data Analytics
We are always ready to listen, to understand your situation and customise a solution for your needs. Contact us today to discover how we can help your business.