Is your business optimized for the prevention of COVID - 19?
Our Security Systems: Smart, Safe, Supportive
At Omnivision, we help with the setup of security systems to elevate how your business operates. It's smart to prevent losses due to burglary and other crime, as well as gain business intelligence through space analytics. It's safe to prevent crime and create a fair work environment based on integrity. With the support of customised 24/7 service from our friendly team, it makes sense.
Everyday Support, Everywhere
Omni means of all things or everything, and that's reflected in our service to you. We provide ongoing maintenance, support and education as part of our full suite of security system solutions. Underlying everything at OmniVision is our philosophy that this is more than just a transaction. It's a true partnership and we don't just wash our hands of your project once it's complete.
Alarm System Advantages
Beyond the security that our alarm systems offer, there are many other benefits to our products. Peace of mind that your business is safe and secure. Workplace health and safety to ensure everything is up to code. Employees who feel respected in their work environment. Insights into your business that increase efficiency, production and control of resources. What does this ultimately result in? Increased profit for your business.
Innovation in Security Systems
At Omnivision, we're committed to state of the art proven technology. It's not enough to just deliver our security systems, we want to improve on them and maintain our forward momentum. No matter whether you're in hospitality, education, retail, government or any other industry, our alarm systems are at the height of innovation.
About Us
OmniVision designs and implements industry-leading electronic surveillance and security solutions. Beyond security systems, we gather big data in the physical space and mines, analyse and transform that data to give you accurate and valuable insights about your business.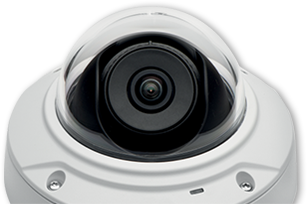 Awards & Certifications
Happy customers make us happiest. But we can't deny that it's nice to be recognised for our work and innovation. Read more about us and our achievements.






Clients
Retail, Logistics & Warehousing, Hospitality, Education, Health and Banking sectors across Australia use our modern, flexible and innovative products. But we are well aware that one size does not fit all. We customise everything when we work with you, so the solution is perfect for your specific needs.