Access control systems provide essential security services such as authorization, identification and authentication, access approval, and accountability. Combined, these services allow clients to create ideal access solutions to achieve the highest levels of reporting and control.
The Access Control service enables the administrators to provide a cohesive experience integrating single sign-on, remote access, and content inspection into a single solution for end-to-end access control.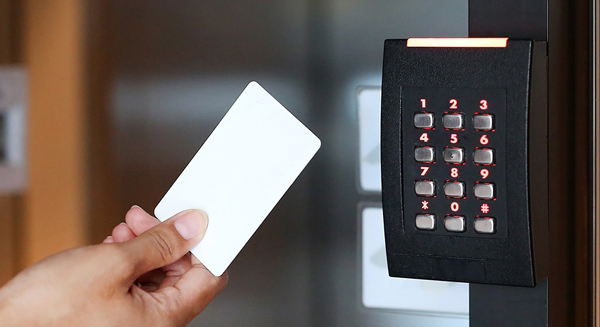 OmniVision's access control systems and modern IP access control solutions provide businesses with safe security options, allowing them to verify employees while keeping out intruders. Combined with the latest video analytics technology, our systems can perform facial recognition, people-counting, object detection and more to ensure unwanted intruders are kept at bay.
Our access control systems are innovative and cutting edge, including specialised IP surveillance, security cameras, IP wireless camera and video analytics software.
The benefits of Access Control Systems installed and configured
Scheduled reporting and on-demand queries
Predefined and custom reporting
Threshold alerts
Troubleshooting reports and tools
Backup/restore functions
Data purging
Automatic time-zone conversion
We are always ready to listen, to understand your situation and customise a solution for your needs. Contact us today to discover how we can help your business.