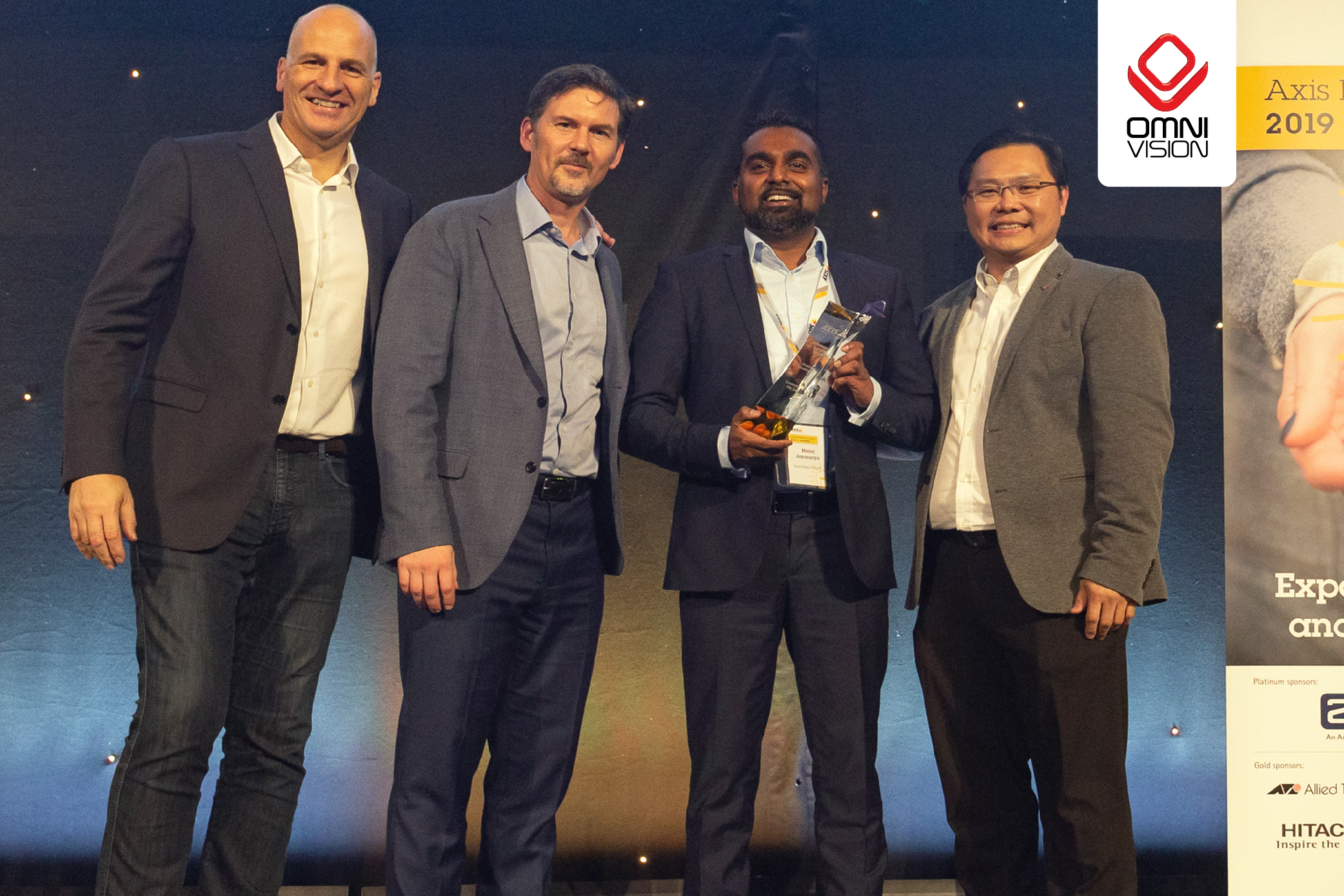 The Axis Partner Summit is an annual event hosted by Axis Communications that allows for Axis Global and Regional Partners to convene and showcase their services. It is also a great platform for partners to be made aware of new Axis products, technologies and upcoming news. This year, the Axis Partner Summit 2019 Oceania was held from 12thto 15thMay 2019 at Hamilton Island in Queensland, Australia.  A much coveted event, the Axis Partner Summit looks at strengthening partnerships for better opportunities, values, business excellence and sustainable growth in this rapidly evolving global economic climate.
The agenda for this year's Axis Partner Summit included several presenters from Axis Communications providing information on the global insights and updates. The panel of presenters included Carl Malmqvist and Wai King Wong highlighting Axis global and regional updates, Robert Moore highlighting happenings in his region of Canada, Stephen Knights spoke on Cybersecurity, Ivy Sun on IHS market insights, Andres Vigren on highlightingon Axis's offerings with smarter products for better solutions, Trevor Westhead on solutions by segment, Glenn Miller on Axis end user experience, and Elisabeth Sundberg wrapped up presentations with highlights on Audio engineering updates.
The Axis Partner Summit 2019 Oceania also recognized a select few Axis Partners for their outstanding work in various sectors, out of which OmniVision was recognized for its outstanding work under the category of "Solutions by Industry – Banking (2018)".  Present to accept the award for OmniVision was Managing Director, Manoj Jayasuriya.
Pictured above, Boudewijn Pesch (APAC Vice President – Axis Communications), Carl Malmqvist (APAC Regional Director – Axis Communications), Manoj Jayasuriya (Managing Director – OmniVision), and  Wai King Wong (Country Manager – Axis Communications).
OmniVision as a one of the best Electronic Security Solutions Providers in Australia, focused on offering reliable and secure solutions to Australia's Businesses and Government Bodies. For their outstanding work, they have received many awards and accolades in the past, such as the Australian Security Industry Awards for Excellence (2018), and Australian Achiever Award Winner 7 years in a row, to name a few. OmniVision is proud to add the Axis award for Solutions by Industry – Banking (2018) to its accolades and are committed to consistently delivering the best solutions to our clients in the future.