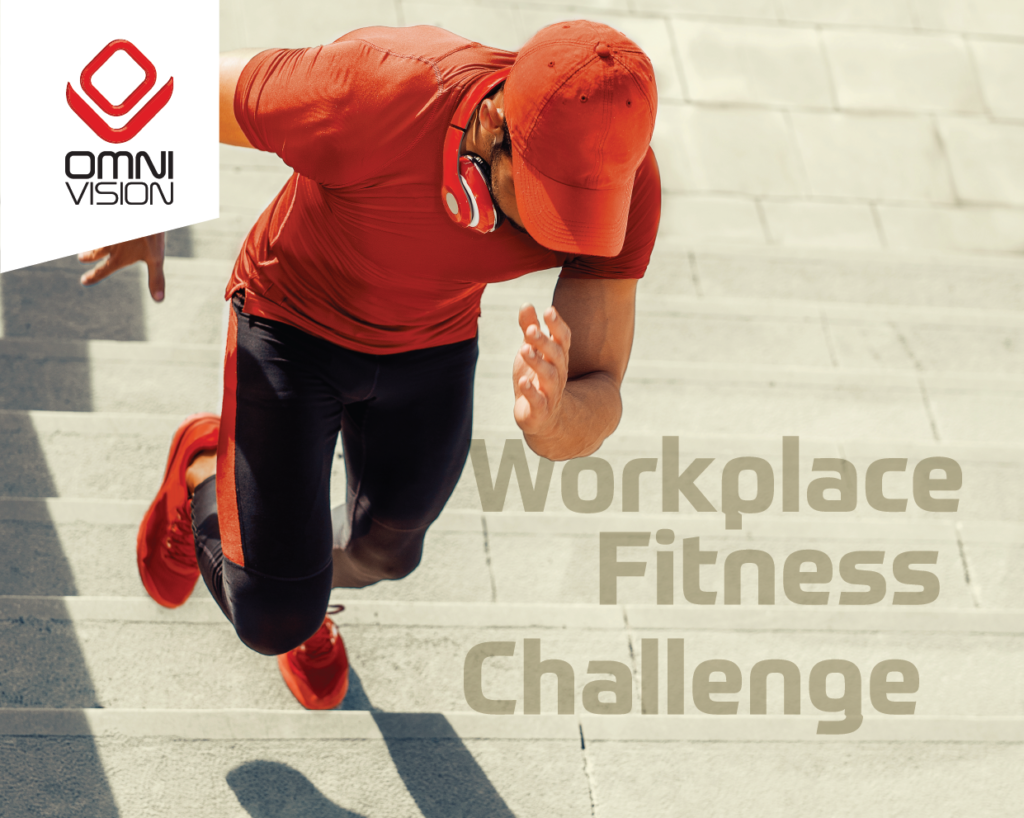 As the state of Victoria went into a second wave of COVID-19 lockdowns at the beginning of August 2020, OmniVision set out to challenge their staff into a momentum of wellbeing and fitness. With their Workplace Fitness Challenge, OmniVision set out clear weekly goals, prizes and bragging rights for every goal they smash. The aim was to enable all employees to stay fit physically and mentally during these trying times, and to utilize tech to assist in achieving those goals.
Week 1's goals was to achieve 42,000 step counts, Week 2's goals was to hit 43,000 steps, Week 3's goal was to reach 44,000 steps, and Week 4's goal was to smash through 45,000 steps. Every week, the colleague with the most number of steps will each win a voucher or a bottle of wine to celebrate and not to mention bragging rights for the whole week until the next.
The overall winner for the month wins a brand new FITBIT INSPIRE! Proof of each participant needed to be submitted every Friday morning in order for all the entries to be collated and the winner announced via a Teams Chat.
In the last few weeks, sixteen participated in the OmniVision Workplace Fitness Challenge, stepping up to the plate, staying motivated on their feet, and keeping fit!
Week 1's winner was Jaydeep (JD) with 69,174 steps!
Week 2's winner was Russell with 92,181 steps!
Week 3's Winner was yet again Russell with 130,323 steps!
Week 4's winner was Russel smashing his earlier week's record with 145,287 steps!
With a total count of 432,489 steps, Russell won the August Workplace Fitness Challenge, winning himself a brand new Fitbit Inspire!
All 16 participants contributed towards 2,634,613 steps! That is over 2000 kilometres, 333kms shy of walking the length of the Eyre Highway!
We, at OmniVision are extremely proud of our participants for accepting the challenge, motivating each other to keep fit during these trying times even though apart, and whilst following social distancing measures.
We are eager and excited to announce our next Workplace Fitness Challenge for September 2020 and look forward to more participants joining in the fun.
Staying fit and maintaining healthy habits during this time is crucial. OmniVision applauds our staff and participants for not only participating in the fitness challenge but also constantly and continuously attempting to make healthy and conscious changes to better their physical and mental health.
Stay tuned for the next Workplace Fitness Challenge!